Happy Thursday Reader!

👋🏻 Good afternoon from Colombo, Sri Lanka.

Here are some quick-fire stats about my cancer treatment so far:

How I'm feeling right now: 9.5/10 😁 (I have the day and rest of the week off from work!)
Number of days since my treatment started: 77
Number of treatment cycles completed: 6
Number of days until my next treatment: TBD

I was really hoping to send these email newsletters out more often but working full time while receiving bi-weekly cancer treatments is really kicking my schedule's ass. Thankfully, I've been coping pretty well physically in between treatments with little-to-no side effects to be alarmed about. The fatigue on a daily basis (especially with working a demanding customer-facing full-time job) is a huge cloud that hangs over me on most days but if that is the toughest thing I need to deal with post-chemo, I'll gladly take it.

Where I am struggling is the mental side of things.

I'm in a really weird place where I've come really far after 6 chemo cycles but with no real 'end' in sight, I have become wary of moving forward. Is there a light at the end of the tunnel? I simply don't know, yet.

My life for the last 3 months has become a loop of chemo > recovering from chemo/working full time/living life > going back to chemo 11 days later and it is really starting to erode me mentally. If you didn't know, my chemo cycle lasts a full 48 hours which means I'm in the hospital for 3 days/2 nights with each cycle. 

This simply isn't sustainable and I've voiced my concerns to my doctor who has the hard job of trying to lead my cancer treatment as well as keep me motivated as a cancer patient.

The good news is that I've reached the first milestone of my treatment and we are now at a point where the progress of all the chemotherapy so far is going to be measured. I went in for a scan a couple of days ago and the results should be out in a few days. Thankfully, I've been off from work all week so I've been spending the time cleaning up our apartment post-holidays and getting some personal tasks done (like writing this newsletter!).

Tomorrow, I head to the beach for the weekend with my wife and it also happens to be our 1-year wedding anniversary to boot :)

I'll send you another note next week with the results of the scan and what the next stage of my treatment looks like.

Here's a recent picture of me with one of my recent Christmas presents - a snazzy Star Wars themed loungewear kit from my In-Laws. Check out those storm troopers shorts!!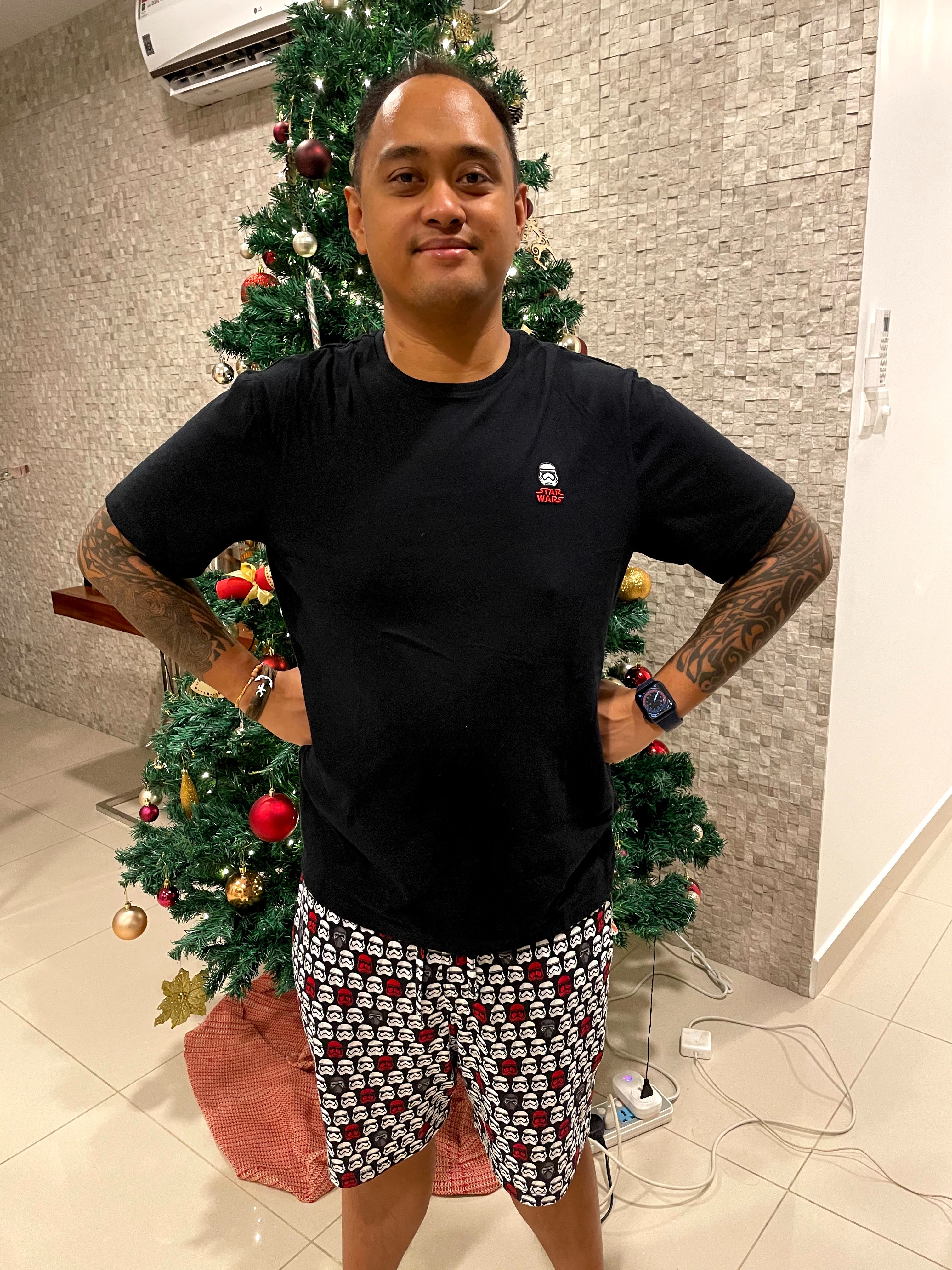 Be well and thank you for the support!

Nico xoxo


PS - I've been obsessed with this song 'Always Afternoon' by Medasin (ft. Kathleen) lately. When I've been feeling low, listening to this song really brightens my spirits, especially in the hospital. Take a listen and I hope you enjoy it as much as I do!





---

Click here to subscribe to this newsletter!
View this email online